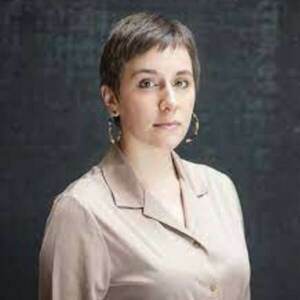 Anna Duensing
Special guest
Anna Duensing is a doctoral candidate in the joint program in History and African American Studies with a focus on the United States and the modern world, specializing in race and empire in U.S. history, African American history and Black internationalism, and public history. Her dissertation, "Strange Victory: Fascism, Antifascism, and the Black Freedom Struggle," explores the entangled legacies of fascism and antifascism as they played out on the battlefield of the Black freedom struggle from the 1940s to 1980s. It tells the intersecting, transnational stories of activists, soldiers, artists, and intellectuals who after 1945 continued to find in fascism a powerful framework for critiquing white supremacy and racialized state violence in the teeth of liberal compromise, conservative resistance, and Cold War suppression. The project seeks to elevate what Black Studies scholar Cedric Robinson described as "Black constructions of fascism." Such constructions changed over time in the postwar U.S. context in response to shifting forms of civil rights backlash, white supremacist violence, and the obduracy of racial capitalism. This historical narrative expands scholarship on the radical roots of civil rights, the Black radical tradition, and the complex nature of white civil rights resistance by also exploring the various individuals, groups, practices, and institutions perceived as fascist in this context—what activists and intellectuals talked about when they talked about fascism.
Anna Duensing has been a guest on 1 episode.
February 2nd, 2022 | Season 2 | 32 mins 52 secs

extremism, history, populism, right-wing

Guests Alexander Reid Ross and Anna Duensing join Right Rising to discuss the local manifestations of the far-right. While events like January 6 occurred on the national level, Alexander and Anna reveal the vast landscape of far-right activism that influences local politics, including school boards, policing, and state legislatures. Alexander and Anna break down the history of this far-right activism in places like Portland, New York City, and Charlotte and help us answer why studying local activism is so important.