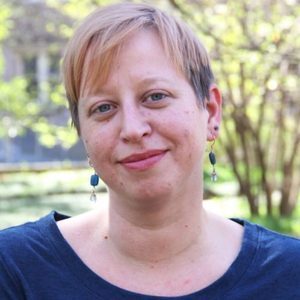 Ashley Mattheis
Special guest
Ashley is a doctoral candidate in Department of Communication, University of North Carolina at Chapel Hill. Ashley's work explores the use of online platforms to promote and mainstream extremist ideologies. Her research brings together Cultural and Media Studies, feminist theory, and rhetoric to approach topics such as masculinities and online misogyny in the Manosphere, the linkages between the Manosphere and the Far/Alt-Right, and Alt-Right women's discourses about negotiating submission and action in extremist groups.
Ashley Mattheis has been a guest on 2 episodes.
May 25th, 2021 | Season 1 | 57 mins 34 secs

extremism, history, populism, right-wing

Guests Eviane Leidig, Ashley Mattheis, and William Allchorn rejoin Right Rising for a roundtable discussion of the radical right's activities throughout the past year of the podcast. Eviane, Ashley, and William analyze some of the key trends in the far right's development over the past year and speculate on the future development of these movements as the COVID-19 pandemic slows in the U.S. and Europe.

October 27th, 2020 | Season 1 | 34 mins 39 secs

extremism, history, populism, right-wing

Guest Ashley Mattheis joins Right Rising to break down the QAnon conspiracy and its growth during the COVID-19 crisis. She also connects the evolution of QAnon to the activities of "Momfluencers" on social media and helps us understand why this conspiracy is spreading so rapidly across the United States.