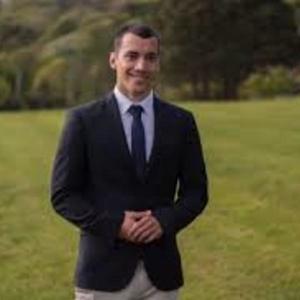 Balsa Lubarda
Special guest
Balsa is the Head of the Ideology research unit at CARR. He completed his MA in Security Studies in the department of International Politics at Aberystwyth University, and his research focuses on the convergence of right-wing politics, particularly its radical strands, and environmental topics (climate change, biodiversity, energy security, environmentally-friendly forms of agriculture). You can find him writing about environmental security and politics in Central-East Europe and the Balkans.
Balsa Lubarda has been a guest on 1 episode.
February 16th, 2021 | Season 1 | 30 mins 48 secs

extremism, history, populism, right-wing

Guest Balsa Lubarda joins Right Rising to walk us through the basics of what scholars mean by "ideology" and how it relates to far-right ecologism. Unpacking the differences between "ecofascism" and what Balsa calls "far-right ecologism," Balsa dives into the movement's different ideological strands - and its links to the radical right.