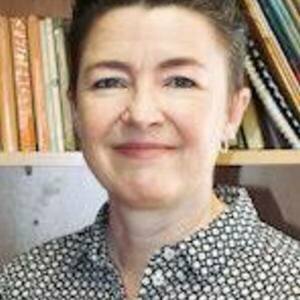 Christi van der Westhuizen
Special guest
Dr. Christi van der Westhuizen, Associate Professor and Senior Researcher, leads the research programme at CANRAD. As transdisciplinary scholar interested in identities, differences, ideologies and discourses with a focus on (post)apartheid South Africa, she has published widely, both academically and popularly. Christi has held research associateships with the Institute for Reconciliation and Social Justice, Free State University, and the Institute for Humanities in Africa, University of Cape Town, and previously worked as Associate Professor of Sociology at the University of Pretoria. She has served on several global initiatives, including as an expert on globalisation and gender on a project for the World Communion of Reformed Churches, and on a high-level fact-finding mission to Palestine. Her working life started at the anti-apartheid weekly newspaper _Vrye Weekblad _and she has worked as Political Correspondent in Parliament and as Associate Editor in online media. She is a regular public speaker and columnist, and her public scholarship has featured in local and international radio, TV, print and online media.
Christi van der Westhuizen has been a guest on 1 episode.
January 19th, 2022 | Season 2 | 48 mins 33 secs

extremism, history, populism, right-wing

Guests Shona Hunter, Christi van der Westhuizen, and Ashley Mattheis join Right Rising to discuss their new edited volume Routledge Handbook of Critical Studies in Whiteness, which seeks to understand whiteness as a manifestation of power. Shona, Christi, and Ashley break down what "critical whiteness studies" are and why this is useful in understanding the contemporary activism of the radical right. How - we ask - is whiteness produced in various historical and sociopolitical circumstances?