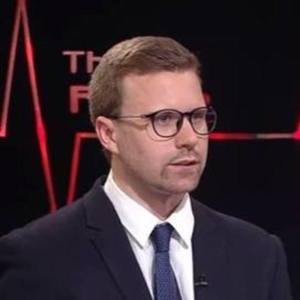 James Downes
Special guest
Dr. James F. Downes is Head of the Populism Research Unit at CARR. James is a Lecturer in Comparative Politics & Head of Undergraduate Admissions at The Chinese University of Hong Kong (SAR, China). He is also a Research Fellow at both CeRSP (Italy) and at the Global Europe Centre (Brussels School of International Studies/University of Kent).
He researches on the 'rise' of populist radical right parties in Western and Central-Eastern Europe alongside the key issue of immigration (right-wing party competition). His country areas of expertise include the UK, Germany, France and Italy, alongside Hungary.
He has also written frequent articles on contemporary European populism in outlets such as Electoral Studies, Routledge Contemporary China Series, Routledge Handbook on Non-Violent Extremism (Forthcoming), The Journal of Common Market Studies (Forthcoming), ibidem Verlag/Columbia University Press, openDemocracy alongside LSE EUROPP and Democratic Audit amongst others. He has conducted regular interviews for CNBC, CNN and El Pais relating to Brexit, EU Politics & Populism.
James Downes has been a guest on 1 episode.
September 29th, 2020 | Season 1 | 35 mins

extremism, history, populism, right-wing

Guest Dr. James Downes joins Right Rising to give us an overview of populism - as an ideology and a political party. He also breaks down how mainstream political party responses to the COVID-19 pandemic have impacted populist right growth.