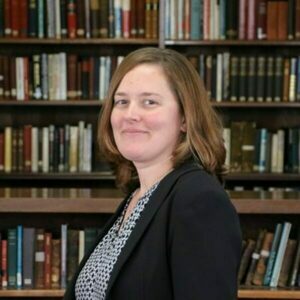 Jessica White
Special guest
Dr Jessica White is a Research Fellow in RUSI's Terrorism and Conflict group. Her expertise encompasses counter-terrorism and preventing and countering violent extremism policy and programming, as well as gender mainstreaming strategies.
She conducts research and manages projects on a range of topics including far-right extremism and terrorism, gender in security, and terrorism in the media and online. Jessica has recently published on the impact of the pandemic and other global events on extremism, transferability of CT frameworks across the threat spectrum, as well on the importance of applying a gender lens to CT and P/CVE approaches.
Jessica completed her PhD in the Department of Political Science and International Studies at the University of Birmingham. Before beginning her PhD, she spent six years as an intelligence and language analyst in the United States Navy.
Jessica White has been a guest on 1 episode.
December 8th, 2021 | Season 2 | 29 mins 38 secs

extremism, history, populism, right-wing

Guests Jessica White and Claudia Wallner join Right Rising to discuss the unique role gender plays in policymaking and why gender is so essential when policymakers combat the far-right. Claudia and Jessica break down how "gender" in policymaking includes more than just women's participation and gender equality to consider multiple models of masculinity and femininity. What, we ask, is the unique role gender plays in right-wing extremism, and how do policymakers develop security solutions to address it?