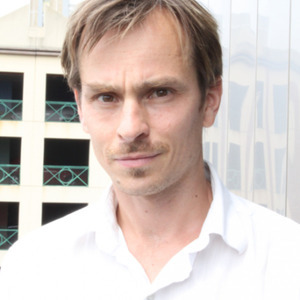 Mario Peucker
Special guest
Dr. Mario Peucker is a senior research fellow at the Institute for Sustainable Industries and Liveable Cities at Victoria University. Mario is a leading expert on online and offline mobilisation of the radical right in Australia. He is the co-editor of the first academic book on the radical right in Australia in the 21st century (The Far-Right in Contemporary Australia, Palgrave Macmillan, 2019) and has been one of the first who has conducted empirical research on the online and offline activities of the radical right in Australia. Mario has also contributed to consultations with various national and international agencies, including the United Nations, the Council of Europe, and the Organization for Security and Co-operation in Europe (OSCE). He has published five books, and numerous reports, book chapters and articles in peer-reviewed journals.
Mario Peucker has been a guest on 1 episode.
March 16th, 2021 | Season 1 | 29 mins 11 secs

extremism, history, populism, right-wing

Guest Mario Peucker joins Right Rising to walk us through the history of the radical right in Australia. Mario discusses some of the critical issue areas of the radical right in Australia - Islamophobia, opposition to marriage equality, COVID-19 restrictions - and how they organized after the Christchurch attacks.