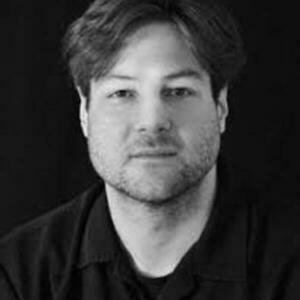 Matthew Feldman
Special guest
Professor Matthew Feldman is a specialist on fascist ideology and the far-right in Europe and the USA. He has written widely on these subjects, for both academic and general audiences. He has long researched the interaction between politics and faith in the modern world, and has taught these subjects for some two decades to school, undergraduate and postgraduate students. An Emeritus Professor in the History of Modern Ideas at Teesside University, in 2013 Prof. Feldman led Britain's first unit dedicated to analysis of radical right extremism, the Centre for Fascist, Anti-fascist and Post-fascist Studies (CFAPS), and prior to that, directed the Radicalism and New Media Group at the University of Northampton. He is a Visiting Professor at Richmond, the American University in London, having previously held fellowships at the universities of Bergen (Norway), Birmingham and Oxford (thrice). He is an editor of Wiley-Blackwell's online journal, Compass: Modern Ideologies and Faith, and co-edits two academic book series Bloomsbury Publishers, Modernist Archives and Historicizing Modernism.
Matthew Feldman has been a guest on 1 episode.
September 1st, 2021 | Season 2 | 30 mins 10 secs

extremism, history, populism, right-wing

Guest Matthew Feldman joins Right Rising to kick off Season Two of the podcast and catch us up on what CARR's been up to this summer. Matthew breaks down how CARR's sought to bring specialist insights to policymakers, practitioners, and interested observers, specifically through the organization's broad church approach to combatting the radical right.