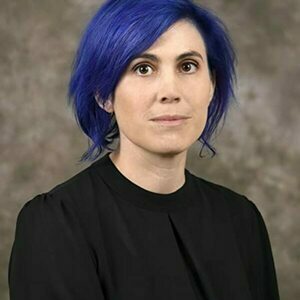 Shannon Reid
Special guest
Dr. Shannon E. Reid is a specialist on youth criminality and violence, especially as it pertains to gangs, including far and alt-right gangs. She has written extensively on the intersection of traditional gang research and youth oriented far right groups/gangs. She has focused extensively on youth dynamics that lead to violence and criminality both on and offline. Since violence and criminality is heavily skewed toward youth and young adults, focusing on this age range is particularly valuable as increases in far-right violence continues. This includes examining the social networks of delinquent and gang involved youth (in detention facilities, real-world, and online), risk and protective factors for membership in these groups/ gangs, and the impact of trauma and trauma informed care on prevention and intervention efforts. Much of her work, including the book Alt-Right Gangs: A Hazy Shade of White (University of California Press, 2020), focuses on reframing how researchers, policy makers, and politicians frame youth involvement in gangs and groups with far-right imagery, ideology, and self-identification. This work is critical in order to develop research-based prevention, intervention, and suppression efforts for youth involved in the far-right. Her current work has extended previous youth studies to include gang transmission into adult prisons, focusing on groups like the Aryan Brotherhood of Texas and Aryan Circle, and the movement of members (and their violence) from street to facility and back.
Shannon Reid has been a guest on 1 episode.
September 15th, 2021 | Season 2 | 31 mins 34 secs

extremism, history, populism, right-wing

Guest Shannon Reid joins Right Rising to discuss youth gang activism within the white power movement in the U.S. Shannon breaks down how ingrained white supremacy within the criminal justice system makes studying and tracking these youth groups more complex and what drives white youth into these gangs.