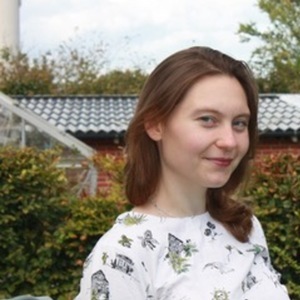 Sophie Schmalenberger
Special guest
Sophie is a PhD Candidate at Aarhus University's Department of Global Studies. Her research focuses on far-right populism in a memory cultural context, focusing on discursive, performative and affective dimensions of right-wing populist actors' memory work. In particular, she is interested in how the Alternative für Deutschland (AfD) utilizes memory and commemorative symbols, practices and performances to articulate an alternative account of how the German nation relates to itself affectively.
Beyond the focus on memory in her PhD project, she is also interested more broadly in the aesthetic, performative, discursive and affective strategies of New Right parties and other actors such as Generation Identity / Identitäre Bewegung in Germany and Europe.
Sophie holds a B.A. in Media and Communication Studies (Freie Universität Berlin) and a M.A. in European Studies (Aarhus University).
Sophie Schmalenberger has been a guest on 1 episode.
December 1st, 2020 | Season 1 | 54 mins 29 secs

afd, far-right, germany, populism

Guest Sophie Schmalenberger joins Right Rising to break down the far-right Alternative for Germany (AfD) Party. Sophie walks us through the founding of the AfD, the party's recent electoral successes, the divides within the party, alongside the impact that COVID-19 has had on the party's support in 2020.